Seit unserer Umstellung auf einen anderen Domain Controller habe ich alle paar Tage in Outlook ein Dialogfenster, dass mich nach den (zuvor bereits korrekt eingegebenen) Zugangsdaten fragt.
In dem Forums-Artikel "Outlook 2010 keeps asking for a username and password" fand ich folgenden Tipp:
You may want to try this. We experienced this some in our environment as well. We found some invalid credentials were saved or corrupt and had to clear them out. Here was the process that we used:

Go to Control Panel ==> User Accounts ==> Manage your credentials
Under Generic Credentials you will see your Outlook Saved Password. My belief is the password saved in this area is invalid. Remove the saved password and log on to Outlook.
When I looked at User Accounts, Credentials, she had 6-8 ID's up under Generic Accounts all of them Outlook. I deleted all of them, which will force it to use the domain logon account.

So far it appears to have worked.
Ich habe das nachfolgend mal für mich ins Deutsche visualisiert: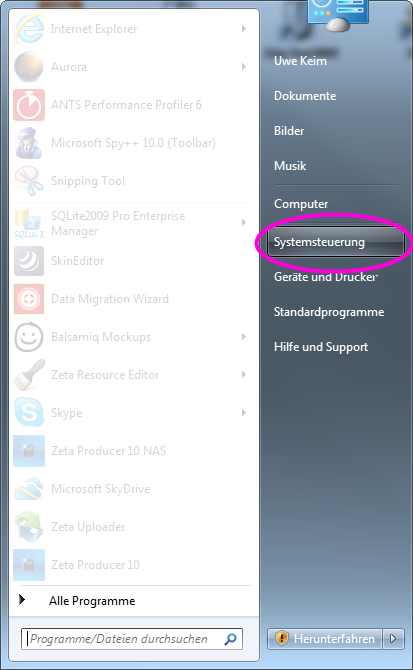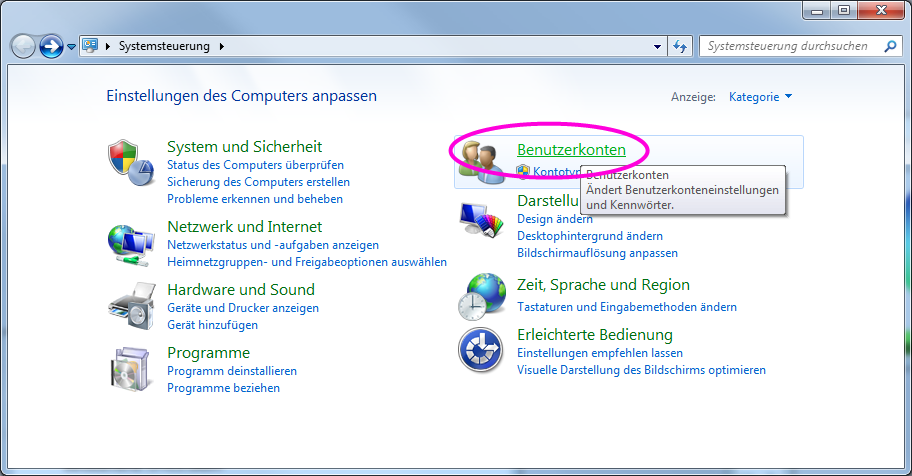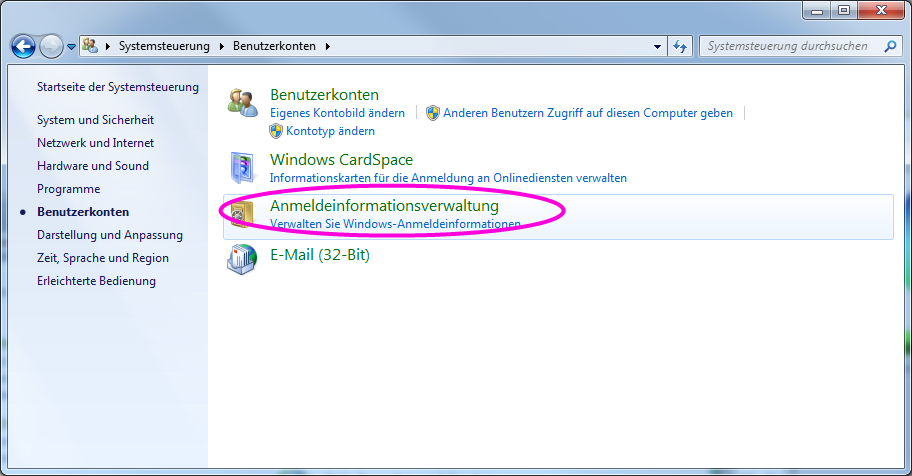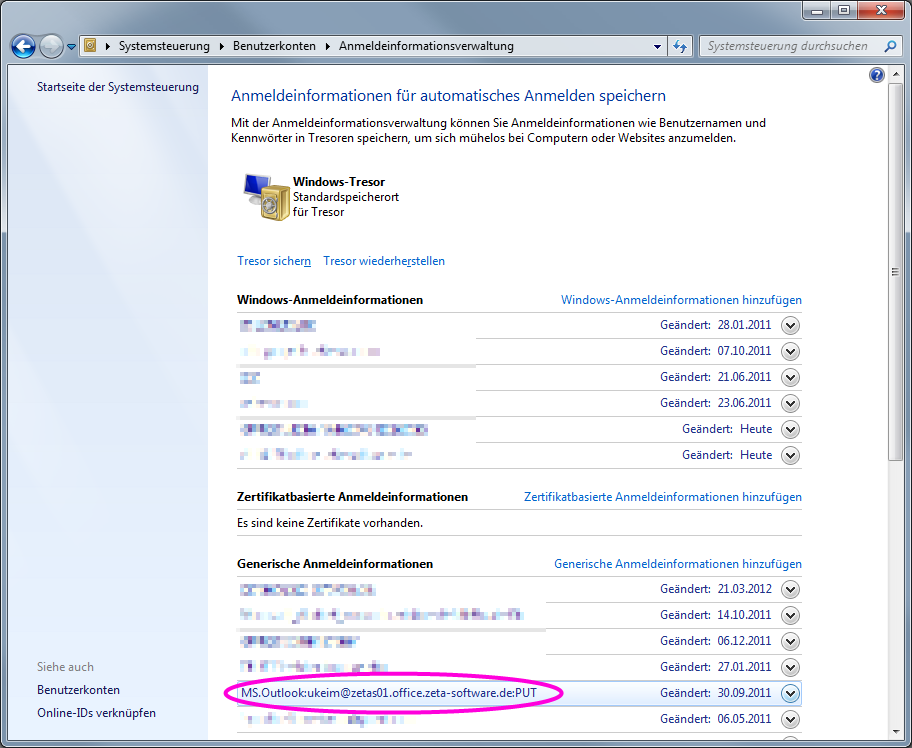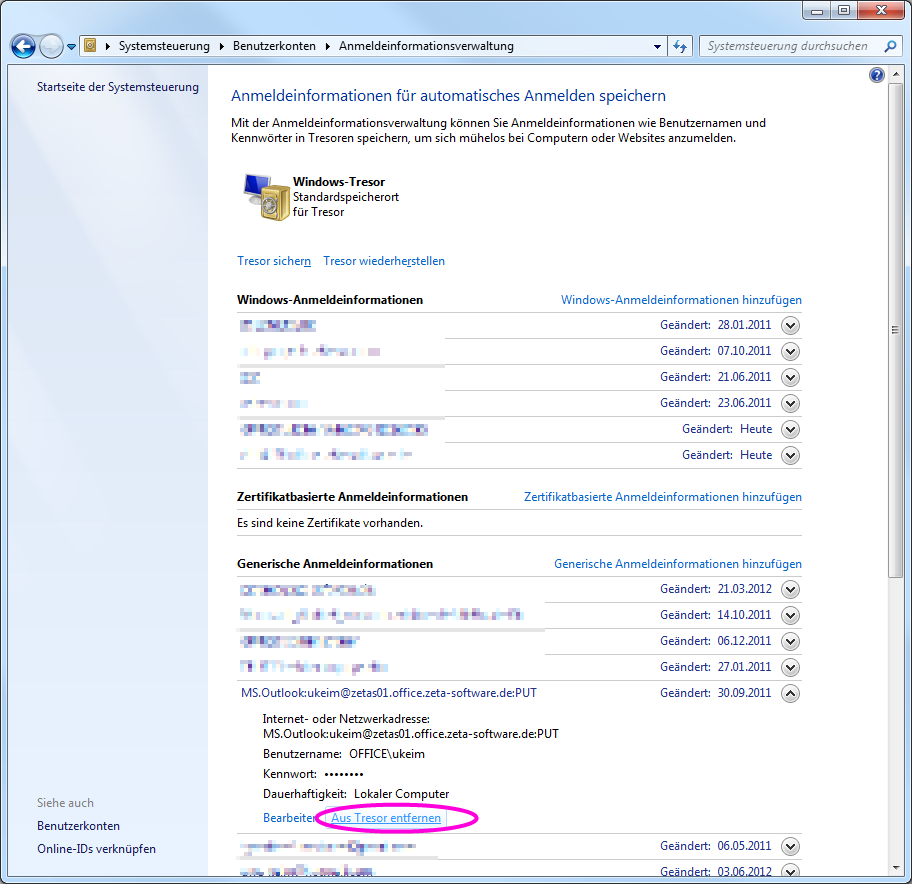 Die gespeicherten Credentials ("Anmeldeinformationen") verweisen übrigens noch auf unseren alten, nicht mehr vorhandenen Domänencontroller.
Ich werde das jetzt mal eine Zeit lang beobachten, ggf. war das die Lösung.
Update 1:
Hat leider nichts gebracht, heute kam der g'schissene Dialog schon wieder: