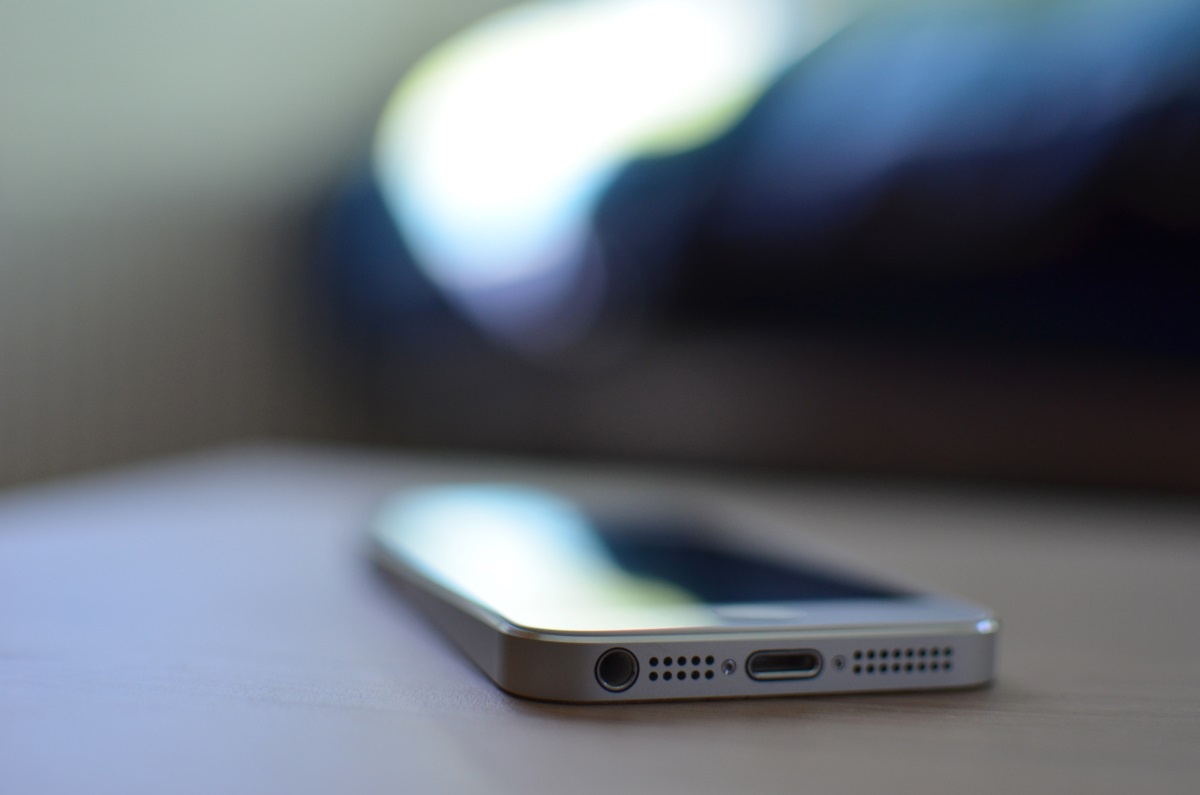 Seit einem Monat habe ich alle paar Tage folgende wechselnden Phänomene:
Die Prozentanzeige zeigt in einem Augenblick z.B. 65% an, und im nächsten Augenblick nur noch z.B. 40%, also einen Wert, der um mehrere 10er-Werte geringer ist.
Die Prozentanzeige zeigt in einem Augenblick z.B. 23% an, und im nächsten Augenblick auf einmal z.B. 55%, also ein Wert, der um mehrere 10er-Werte höher ist.
Es werden noch 20-30% Ladezustand angezeigt und das iPhone geht plötzlich aus, weil in Wirklichkeit die Batterie bereits leer ist.
Diagnose
Das alles hat mich zu der Erkenntnis gebracht, das wohl die Batterie vom iPhone kaputt ist.
Also bei Apple online einen Reparatur-Antrag gestellt, 90 Euro vorgestreckt, das Gerät zurückgesetzt und per UPS-Abholung zu Apple geschickt.
Apples Antwort
Nach 2 Tagen bekomme ich von Apple eine E-Mail mit folgendem Inhalt:
Prüfung bestanden!

Unsere Techniker haben Ihr Produkt einer vollständigen Diagnoseprüfung unterzogen.

Die Techniker konnten das von Ihnen bei Ihrer Serviceanforderung genannte Symptom nicht reproduzieren. Sie haben bestätigt, dass Ihr Produkt unseren Spezifikationen für Leistung, Nutzbarkeit und Funktionalität entspricht. Sie haben außerdem die neueste Software und Firmware installiert, falls erforderlich.

Wir senden es Ihnen zusammen mit einem Brief mit weiteren Informationen zurück. Sie werden es in etwa zwei Werktagen erhalten.
Na toll 🙁
Anstatt einfach den Akku zu tauschen, habe ich jetzt gar nichts außer Kosten.
Ich werde das Gerät dann vermutlich demnächst wieder zurück bekommen. Und vermutlich wird der Fehler weiterhin bestehen bleiben.
Ggf. ist es ja auch nur ein Bug in der Prozentanzeige? Eventuell tritt das erst seit iOS 9 auf.
Wie geht's weiter?
Sobald ich zu neuen Erkenntnissen gelange, werde ich diese hier posten.
To be continued…
Update 09.10.2015
Heute habe ich das iPhone zurück erhalten. Schön geputzt zumindest.
Es lag ein Zettel bei:
…Apple hat Ihnen für diese Diagnosetests keine Kosten berechnet…
Immerhin.
Die Akkumulator-Prozentanzeige springt immer noch hin und her. Der Kommentar von Björn hat mir sehr weiter geholfen.
Mir fielen dann noch andere mögliche "Ursachen" ein, die zeitlich korrelieren:
Tritt erst seit iOS 9 auf.
Tritt erst auf, seit ich mit einen externen Akku-Pack gekauft habe und diesen sporadisch nutze.
Mal schauen, ob ich das mit dem mehrere Tage laden mal ausprobieren werde.